Veterinary Services in Prescott, AZ
Cannon Veterinary Services Ltd. provides animal-focused, compassionate healthcare in a full-service capacity. From routine checkups to the local emergency vet, we serve the needs of pet owners throughout Prescott, AZ. Our abilities extend to horses, dogs, cats and most small mammals, with individualized care factored into every approach we take.
Preventative Care:
Look to us for comprehensive vet services that help your pet thrive at any age, regardless of their breed. We can conduct physical assessments, provide dietary advice, help you learn about and manage chronic conditions, provide vaccinations and much, much more. Whatever it takes to maintain the wellness of your pets, we do it.
Surgical Services:
Our facility is fully equipped for surgical procedures, from spay and neuter to biopsies and cosmetic surgeries. Our well-trained staff ensures everything is set up for a successful procedure, from anesthesia, to vitals monitoring, to surgery prep and more. Rely on our steady hand and long track record of successful surgeries.
Lab & Diagnostics:
We don't need to send out testing—we do it all in-house! We handle blood panels, fungal cultures, cytology, fecal testing, worm and parasite testing, urinalysis and much more, with rapid results for pet owners. We're one of the quickest labs in Prescott, AZ, allowing us to diagnose and treat faster than anyone else.
Behavior Counseling:
Do you have an aggressive cat? Nervous dog? Does your animal have specific aversions or behaviors that are unhealthy or a hindrance to their health? Through behavioral counseling, we help identify catalysts and stimuli for certain behaviors and work with pet owners to correct them.
Emergency Care:
You don't have time to waste when there's a pet emergency. Our team in Prescott, AZ is available at a moment's notice—whether you're on your way to us or need someone to come to you. From sedation and sutures, our emergency veterinary services extend to both large and small animals.
Boarding:
Our spacious facility welcomes animals for extended stays when you're going out of town. We strive to make your pet comfortable and ensure they get round-the-clock care. We also offer boarding vet services for post-op animals who need attentive checks and frequent medication.
Dentistry:
Dentistry is often an overlooked part of pet care, which is why we focus extensively on it. Bring your pet to us for teeth cleaning, oral surgery, tooth extractions and more. We can also float your horse's teeth to ensure proper oral care.
Reproductive Services:
Our background in reproductive care makes us the authority on breeding, fertility and neonatal veterinary services. Look to our expertise for everything from artificial insemination and stud services, to post-birthing care services for mom and newborns.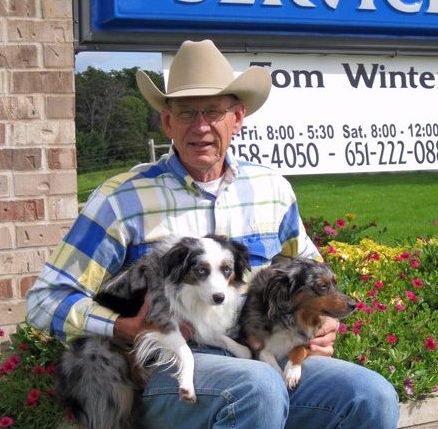 Contact Us
From their first steps to their twilight years, we make the health of your pet a priority—even as it changes.
Cannon Veterinary Services Ltd. aims to provide preventive healthcare that results in a long, happy life, and our vet services are here for you and your pet when complications arise. Contact us today at 651-222-0885 to schedule an appointment or to speak with one of our expert equine veterinarians, dog vets, or feline vets.